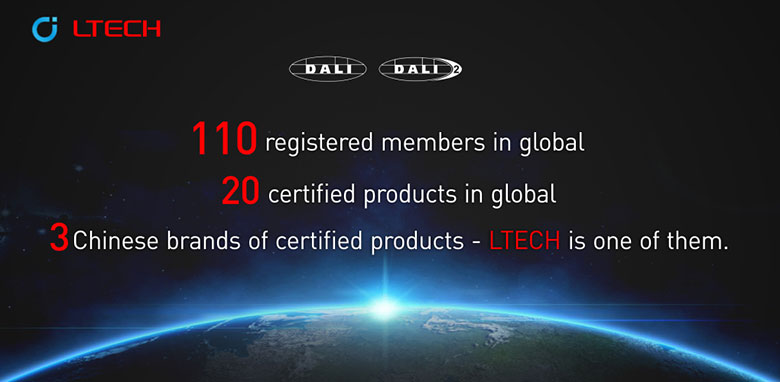 The DiiA alliance now has more than 110 registered members worldwide, and simple membership does not means that meet the DALI protocol standards.Until January 2018, released through official evaluation and database in DiiA official certification, only 20 companies in the world, only three Chinese brands of GuangDong company through official authentication, LTECH was one of them them, leading peer.
DALI (the Digital Addressable Lighting Interface ) protocol is popular at present in the Lighting control field of a new generation of Lighting control protocol, it is the international public Lighting control communication protocols, rules for electronic ballast, the control unit, and a variety of Digital communications between sensor control mode.It adopts the Manchester encoding scheme, which has the powerful dimming function, such as the whole, group dimming, addressing dimming, and various situation mode Settings.In recent years, modern luxury hotels, business centers, household's lighting system demand is higher and higher, DALI protocol bus control is simple, reliable and excellent function, gradually widely used both at home and abroad, showing great strength in the field of intelligent lighting control.
DiiA plays an important role in the management and supervision of DALI
DiiA is an open global lighting alliance, the organization is the basis of the DALI international authentication standard IEC 62386, in order to enhance the global lighting dimming control solutions to the market purpose.DiiA is in response to the requirements of the industry and build, on the basis of the success of the DALI version 1, has an independent certification of DALI - 2 certification program will function of the whole industry to a new and interoperability.(see figure 1,2)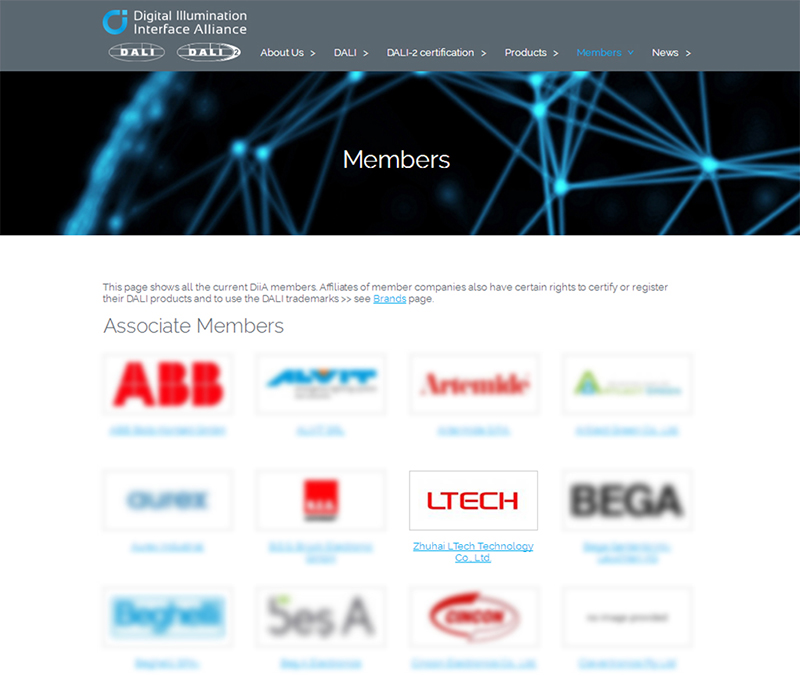 Figure 1 DiiA Alliance

Figure 2 left is DALI version 1 symbol , right is DALI version 2 symbol
DALI is an international standard, but there are still a lot of brands and products on the market is not in conformity with the DALI standard procedure of products, in the past actually also does not have an official unit to manage and supervise the usage of DALI products, the sham as the genuine products are everywhere, that when used in project, the claims to be DALI's products are incompatible, limited or make the product function can not reach the original design criteria.Because of this, the newly established DiiA Alliance specificate about DALI product certification process, the first step must be DiiA members, we must through the second step of its products to be certified after testing specification, through the certification of products and brands can be included in the product database and website and available to query in DiiA, in addition, the tests include success and formally registered in DALI version 1 product, and the latest DALI - 2 standard product (DALI - 2 can be compatible with DALI version 1).The new DALI-2 certification standard was launched in August 2017, and the first DALI-2 certification product has been listed on DiiA's official website.(see figure 3)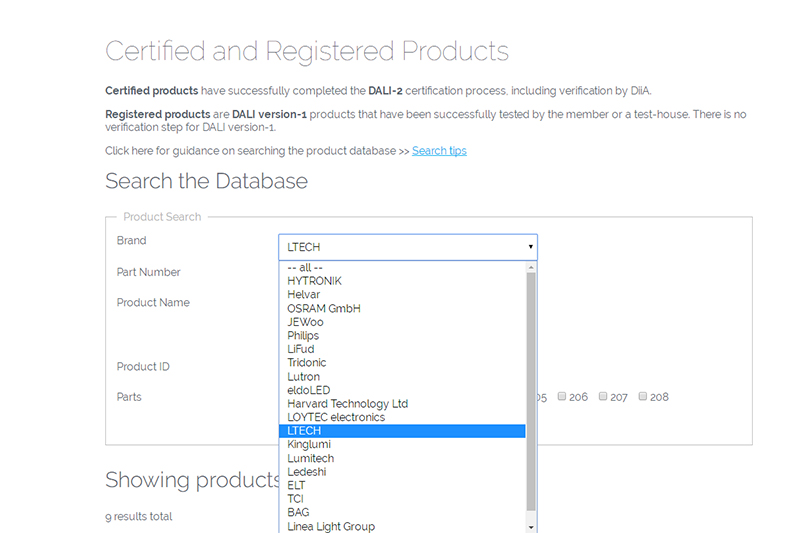 Figure 3 Query the DALI certificated products in DiiA org website
Many LTECH dimming driver has been listed in DALI official product database
Currently, the DiiA alliance has more than 110 registered members, and members can participate in the activities related to the alliance and information sharing. Simple members do not represent products meet the DALI standard.Until January 2018, from the official review and publish in DiiA official product database brand, the world is only 20, Chinese brands only 3 Guangdong companies through the official certification, LTECH was one of them.It can be learned that the database can be listed in this database as the leading global technology brand. LTECH DALI dimming driver has been tested with over 100 instructions compatibility, and it is 100% compatible.Now there are 9 product has been successfully tested and formally put on DiiA record, there are more DALI dimming driver are testing and review, LTECH special products both in quantity and specifications of products, both leading peer, can query in the DiiA's website for details.(figure 4, table 1)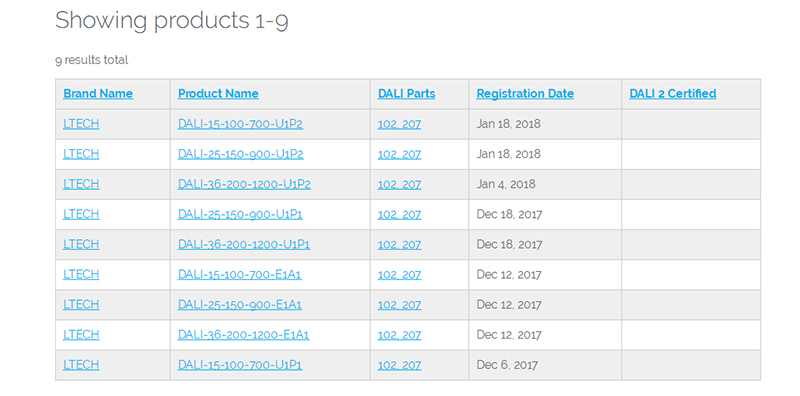 Figure 4 Rett has a number of dimming power sources that have been included in the DiiA database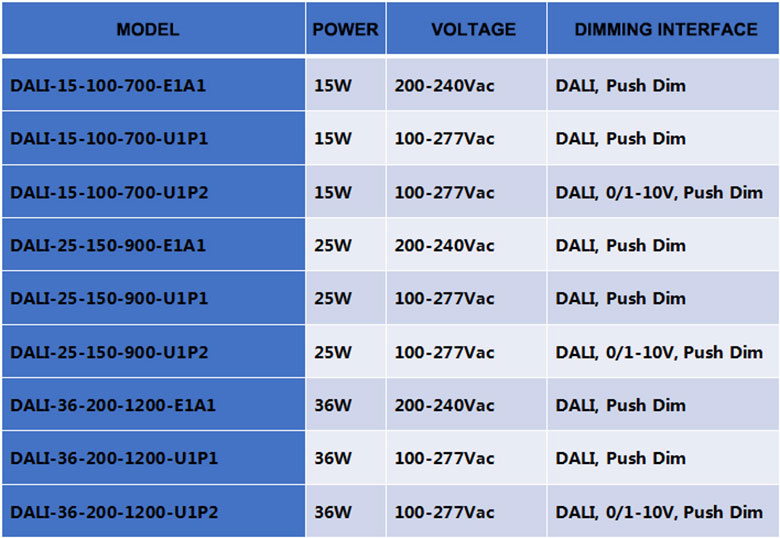 Table 1 The present LTECH product listed in DiiA Database
LTECH DALI dimming driver with multiple certifications at home and abroad
LTECH DALI driver with stable and reliable control, dimming exquisite and smooth, high compatibility and so on function characteristics, and through the national 3 c certification and CE, RCM, ENEC, TUV, the BIS, UL, FCC, CB certification authority.Moreover, as a member of DALI, the products are recorded by DALI association's compatibility test.It is 100% compatible with any brand system.High quality product performance is frequently used in the hotel, subway, museum and other important projects, the lighting technology has been well received by many domestic and foreign engineering projects designated brands.LTECH has various specifications of LED constant voltage and constant current power supply, with the following characteristics:
1.T-PWM digital dimming, no changing LED display index.
2.Fault feedback function, clearly understand the situation of each lamp.
3.Support DALI, Push Dim dimming interface.
4.Dimming range 0-100%, LED start at 0.1% .
5.8 multi-current and wide voltage, compatible with various LED lights.
6.Short circuit, overtemperature, overload, no-load protection.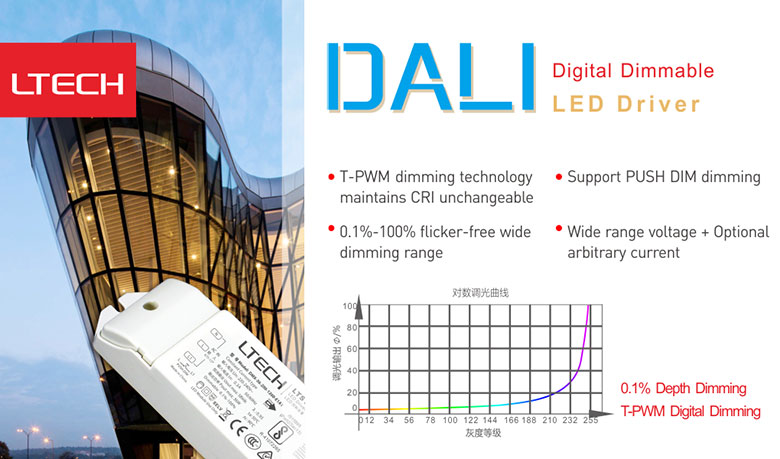 LTECH as promoters of intelligent lighting, 16 years since its founding, has been to insist on in the field of intelligent lighting research and development innovation, hundreds of independent innovation of LED intelligent control technology, the product was recognized by the community.In addition, in order to eliminate the second waste of resources, LTECH LED driver products have joined the L-home cloud platform to update the smart lighting resources anytime and anywhere.In the aspect of technology research and development, LTECH technology has a large LED intelligent lighting controller engineering technology research center, and has been recognized by the provincial/municipal key technology center., in the future, LTECH will continue to increase investment in technology research and development of the independent innovation ability, to the customer of the intelligent lighting quality experience at the same time, provide advanced resources for lighting industry, promote the development of intelligent lighting industry.
If you have any interest or demand for the DALI dimming driver, please go to the official website http://www.ltech.cn or call the hotline:4007-168-928,and we will give you our best answer.
Resources: DiiA alliance:https://www.digitalilluminationinterface.org/